Corporate Governance
Systems and structures for effective steering and control
Systems and structures for effective steering and control
Acroud (publ) is listed on Nasdaq First North Growth Market and complies with its rules. The reason for the corporate governance of Acroud is the Articles of Association, the Companies Act, other Swedish and foreign laws and regulations as well as Acroud's own guidelines and rules. Acroud's own rules and guidelines consist primarily of the Board's rules of procedure, CEO instructions, instructions for financial reporting and the financial manual. In addition, Acroud also has a number of policy documents and manuals with company-based guidelines as well as recommendations that provide clear principles and guidelines for Acroud's operations and employees.
ROBERT ANDERSSON
President & CEO
Number of shares in the company: 1,000,000
Number of options: -
Number of employee stock options: -
Robert Andersson is 42 years old and has a Computer Science graduation from Stockholm University and Griffith University. He has long experience in creating shareholder value and developing growth companies in iGaming and the media industry. Before joining Net Gaming, Robert was CEO of Enlabs and Catena Media, which he built up and developed, turning them from small companies with a few employees into large established listed companies. Robert joined Net Gaming in February 2020.
GUSTAV VADENBRING
CFO
Number of shares in the company: 30,000
Number of warrants: -
Gustav Vadenbring is 45 years of age and holds a Master of Science in Business Administration and Corporate Finance from Lund University and University of Tubingen Gustav joins the Company from his position as Industrial and Business Analyst in SEB's International Credit Analysis department. Prior to that, he was CFO of Actic Group for over five years and has 13 years experience from Deloitte M&A Transaction Services.
ERIK GJERDE
COO
Number of shares in the company: -
Number of employee stock options: -
Erik Gjerde has studied marketing and communication at the Norwegian School of Management. Erik joined Highlight Media in 2011. He has previous held positions within online marketing, online business development and software development.
CLINTON CUTAJAR
CTO
Number of shares in the company: 0
Clinton Cutajar holds an M.Sc. in Information Security from the University of London and a B.Sc. in Computer Science and Artificial Intelligence from the University of Malta. His most recent role was at Catena Media, where he was Head of Tech Operations, in charge of operations, integration of M&A's and IT architecture.
HENRIK KVICK
Chairman of the Board since April 2012
Number of shares in the company: 57,390,981
Henrik Kvick, is the founder and CEO of the investment company Trottholmen AB. As an entrepreneur and investor Henrik has more than 14 years experience from founding, developing and divesting several listed companies within iGaming and on-line media such as Entraction Holding AB, MOBA Network AB, Speqta AB, Fram Skandinavien AB, NetJobs AB and Tradedoubler AB. Henrik has an M.Sc. in Industrial Engineering from Linköping Univeristy. For additional information please press on the picture.
JONAS BERTILSSON
Board member since 2016
Number of shares in the company: 437,749
Jonas Bertilsson is running his own consultancy business and he holds a M.Sc. in Accounting & Financial Management from Stockholm School of Economics. Jonas is also Chairman of M.O.B.A. Network AB.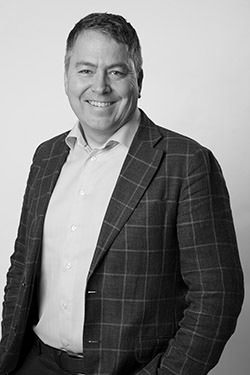 FREDRIK RÜDÉN
Board member since 2019
Number of shares in the company: 150,000
Fredrik Rüdén has held various leading positions during his career, primarily in finance, including Betsson AB (CFO), Teligent AB (CFO) Hallvard Leröy AS (CFO) and Investment AB Kinnevik (Group Financial Controller). Fredrik now runs his own consultancy business, specializing in management and business administration.
PETER ÅSTRÖM
Board member since 2019
Number of shares in the company: 0
Peter Åström has served as CEO of Enlabs AB and as CEO of Entraction AB. Other roles include CEO Scanditoy AB, Alga AB, Hierta Venture and SVD Venture, Manager, Aftonbladet Nya Medier, Assistant Publishing Manager, Bonnier DataMedia, and Country Manager, EF Språkresor.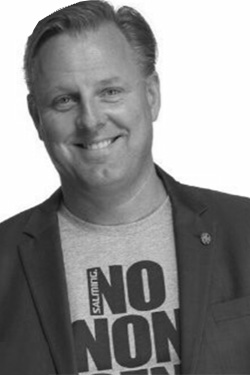 KIM MIKKELSEN
Board member since 2020
Number of shares in the company: Strategic Investments is Net Gaming Europe's second-largest shareholder, with 17,403,823 shares as of 30 November 2020.
Kim is the CIO and majority shareholder of Strategic Investments (listed on the Danish Stock Exchange). During his career, Kim has held various leading positions, with a focus on banking and finance. These include Bikuben Bank (1989-1994), Swiss Bank and Greenwich Capital in London (19941999), SEB (1999-2002), majority shareholder of Nordic Asset Management (2003-2009) and Strategic Capital/Investments (since 2009). Current directorships Storm Real Estate – Oslo Stock Exchange
Historical financial data
Download an excel file containing historical financial data recalculated to EUR.
Download excel file